More Monster Hail, Isolated Tornadoes for Parts of the Southern Plains Today
Dr. Reed Timmer, Lead Meteorologist
May 23, 2016
Supercells producing very large hail will be the main issue for the severe weather event today, especially from southwest Oklahoma SSW through western Texas to as far south as the Big Bend Region. With forecast CAPE values exceeding 4000 J/kg along and south of the outflow boundary forecast to reside over NW TX into SW OK by peak heating, and more than sufficient deep layer wind shear for strong mesocyclone development, we've decided to issue a high (4/5) threat for large hail across this region. The relatively higher threat for hail here is because of the anticipated greater storm coverage this afternoon in the vicinity of the residual outflow boundary from stronger-than-expected overnight storms in the warm sector.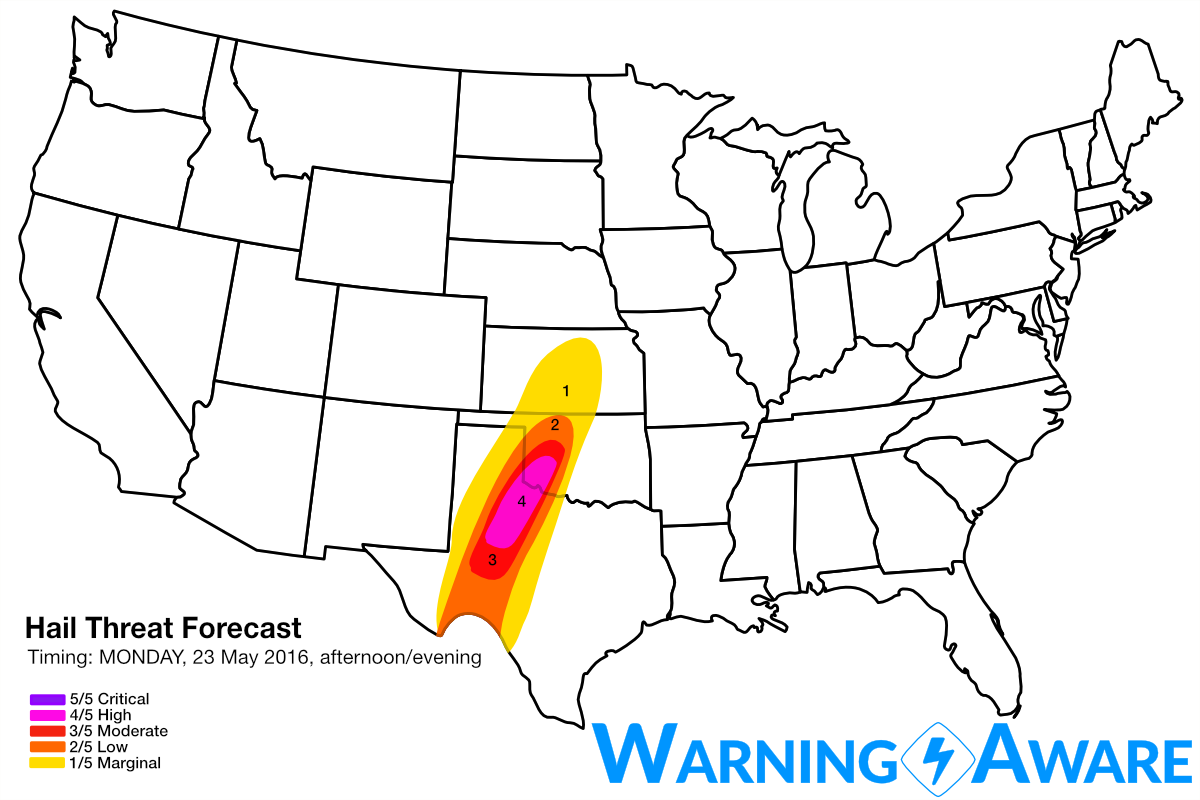 Similar to yesterday, isolated tornadoes will also be possible especially with supercells that interact with the aforementioned outflow boundary, which will act to keep surface winds backed/southeasterly through peak heating at mid-afternoon and beyond. Once again, the tornado threat will increase near evening with any supercells that can remain surface-based and isolated, as the low-level jet increases in response to the massive upper-level storm system to the west.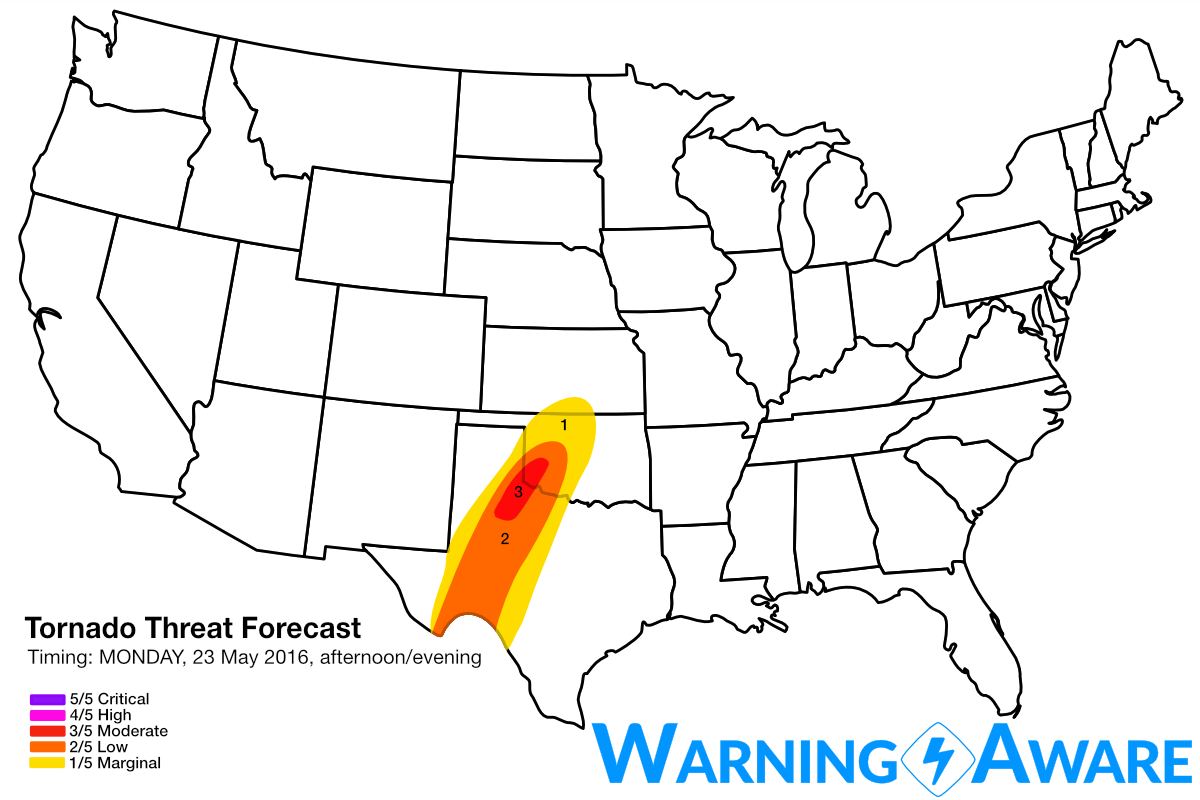 For storm chasing today, I'll be targeting an area from Childress down to east of Lubbock northeast to Altus, OK for the greatest tornado threat. Stay safe out there.