Upgraded Tornado Threat Across Parts of Western OK and KS!
Dr. Reed Timmer, Lead Meteorologist
April 26, 2016
The tornado threat has been upgraded to the high (4/5) category in two locations within the broader risk area: 1. Near I-70 corridor in vicinity of outflow boundary around 4-7 pm with enhanced low level shear, and 2. western OK into southern KS along dry line especially after 6-7 pm when low-level wind shear increases. The only factor preventing a further upgrade is relatively weak low-level storm relative helicity throughout the warm sector through most of the day, and uncertainties regarding how long the supercells contain remain isolated through evening. Regardless, any supercell from southern NE, KS, OK, and North Texas will have the likelihood of producing of producing very, very large hail to the size of grapefruits.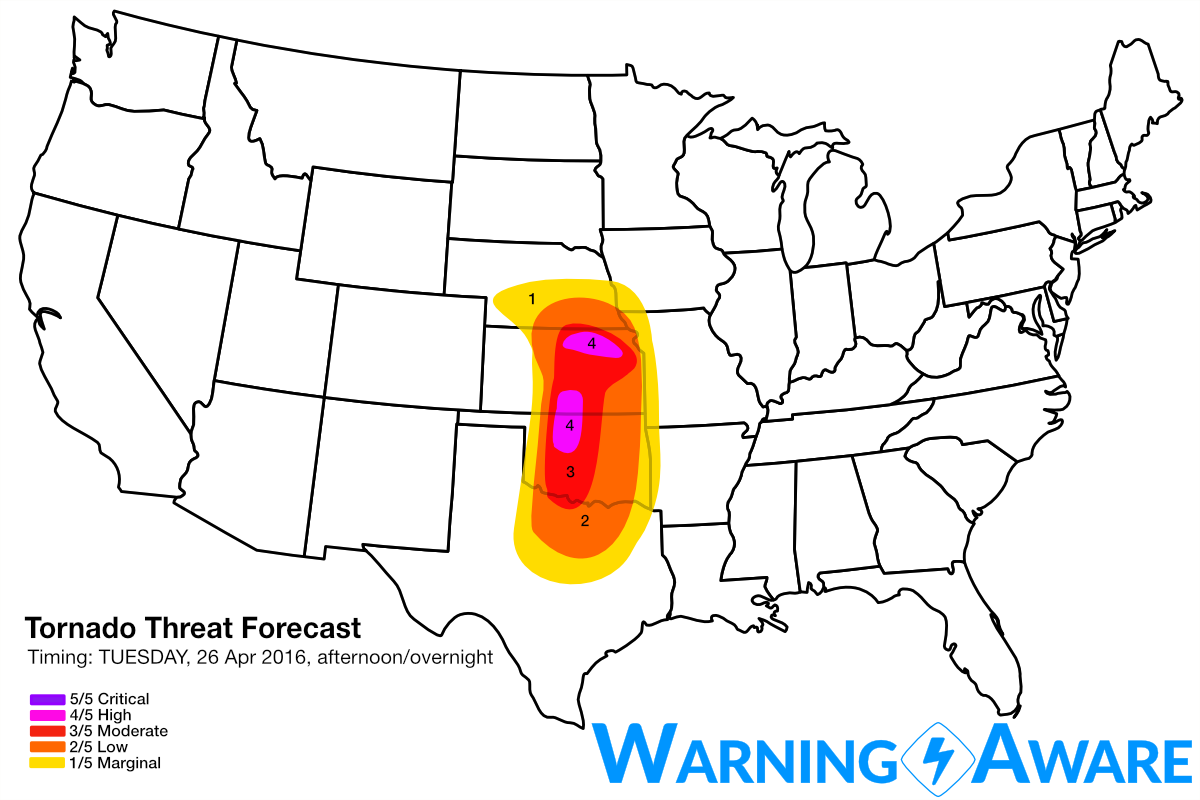 As of 10 am CDT this morning, a severe thunderstorm warning is already in effect for just northeast of Oklahoma City, including Wellston to Chandler, for a storm producing hail up to half dollar size. This storm will likely weaken as it moves off to the northeast, with likely multiple rounds of supercells firing off the dry line in western OK/KS starting by mid afternoon. The dominant supercells that sustain near/after 7 pm this evening will have an enhanced tornado threat, including the risk for strong, long-track tornadoes.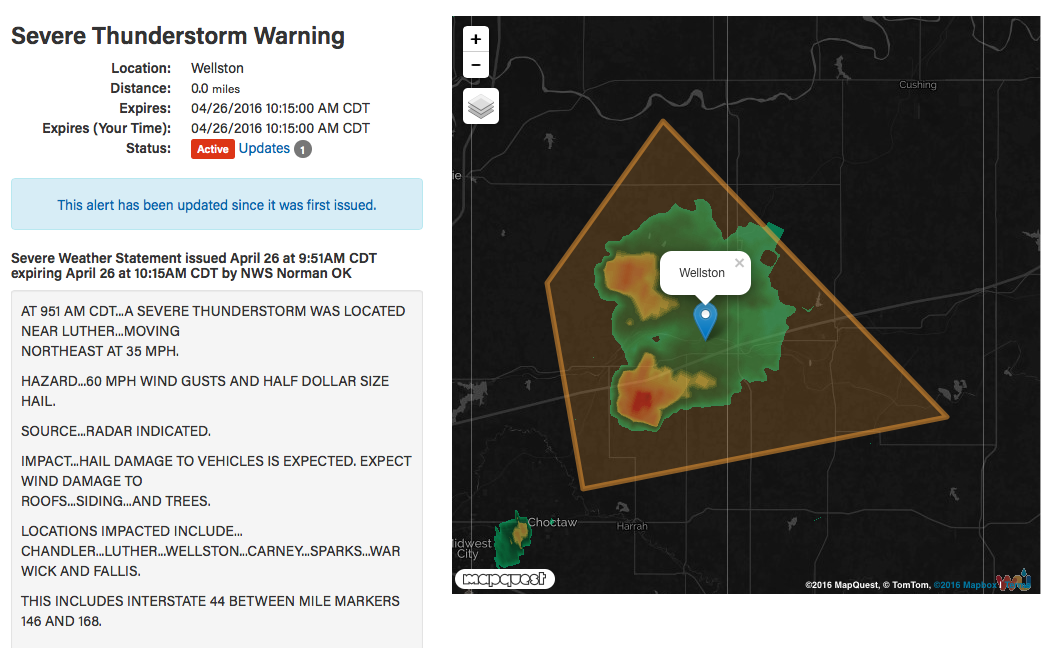 I've included the 4 km NAM (which I believe has the best handle on the evolution of the surface features, with a strong surface low consolidating near KS/OK border SSE of Dodge City by late afternoon/evening) forecast 0-1 km energy helicity index for 7 pm this evening, just as the low-level shear is predicted to ramp up. Much of these high EHI values are attributed to the extreme CAPE (instability) values we expect east of the dry line, but the storm relative helicity component will ramp up near and just after this time from southern KS through western OK. Stay weather aware in places like Wichita and Oklahoma City, especially, this evening.